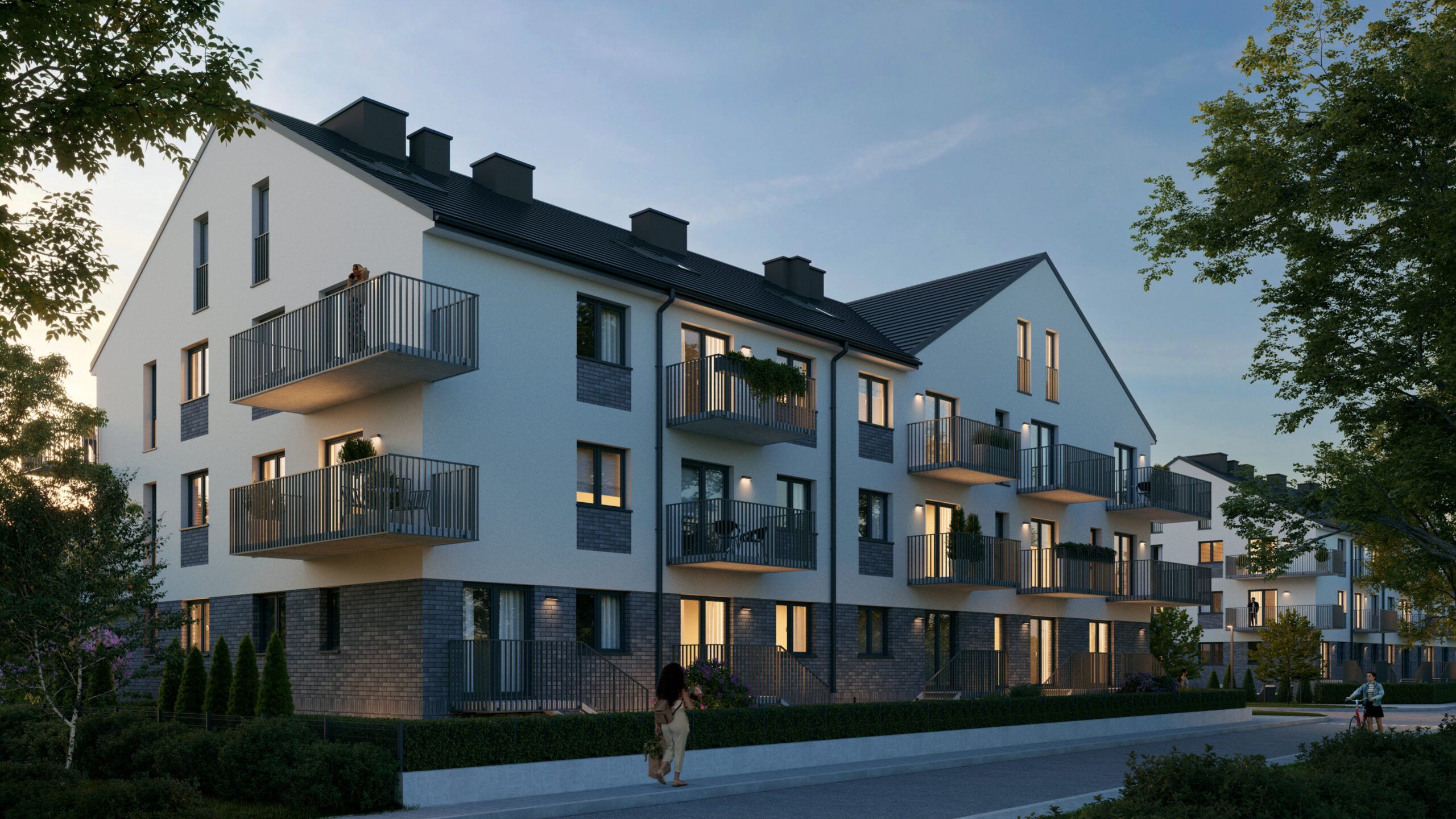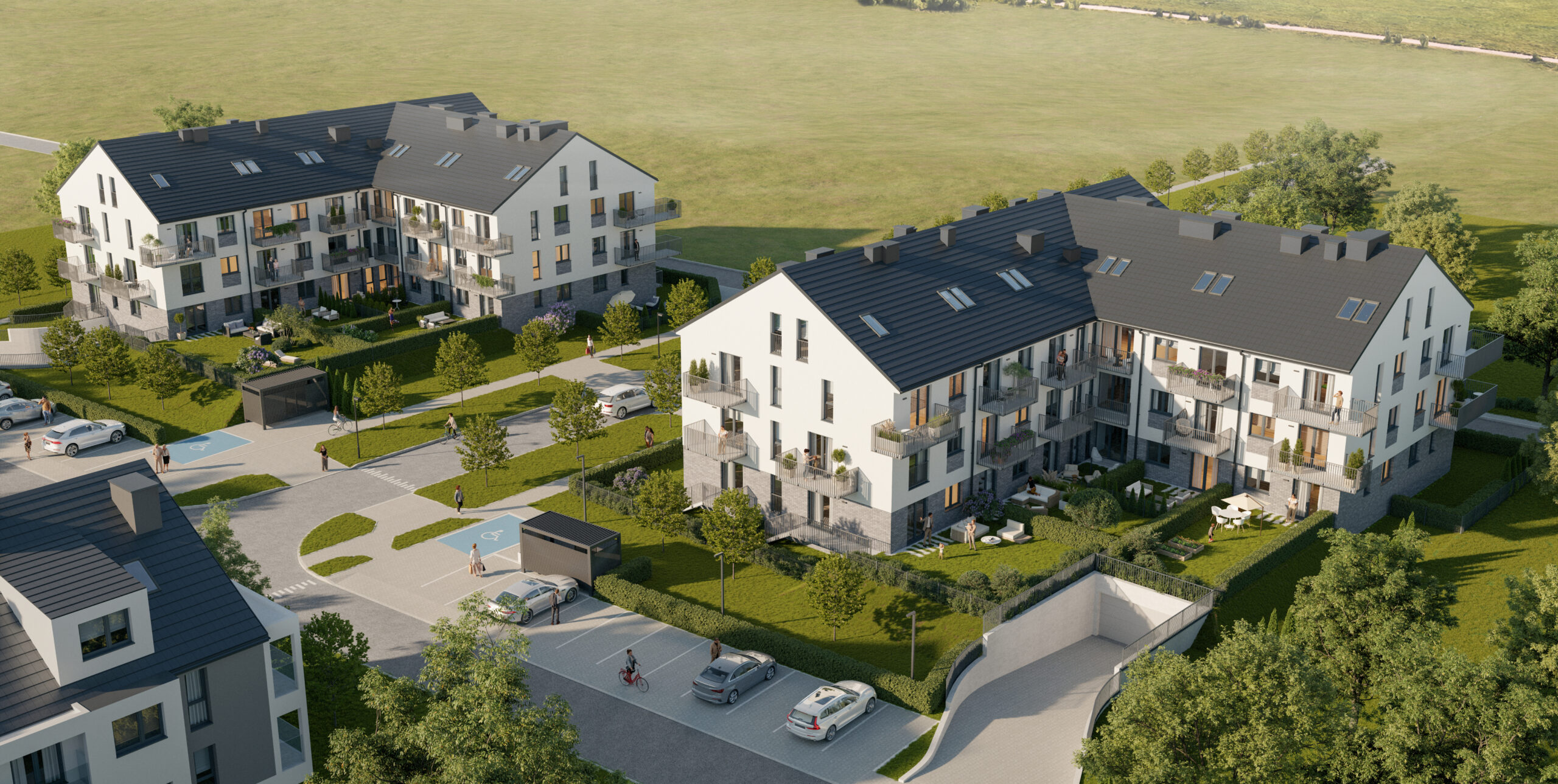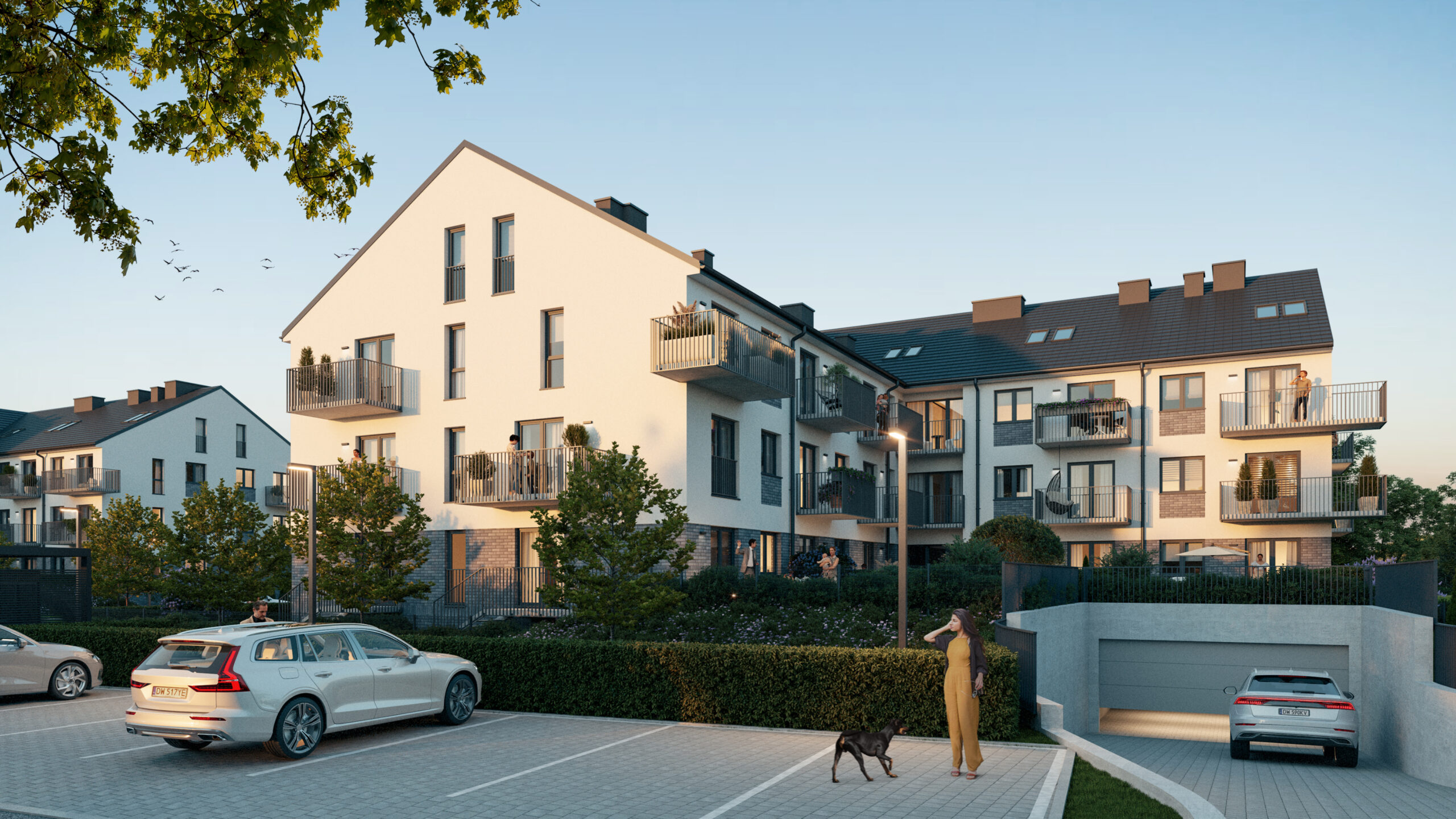 Park Wojszyce offers not only a convenient location but also timeless architecture. This housing estate comprises two elegant multifamily residential blocks, of 36 flats each, with underground garages.
The estate also includes the already completed phases, consisting of 60 modern semi-detached houses plus a new road and parking infrastructure. Access to the project site has been achieved by extending J. Iwaszkiewicza Street and building an access road to the estate. The estate has been fully equipped with normal utilities, including a modern fibre-optic infrastructure from Orange that provides residents with an ultra-fast fibre-optic connection.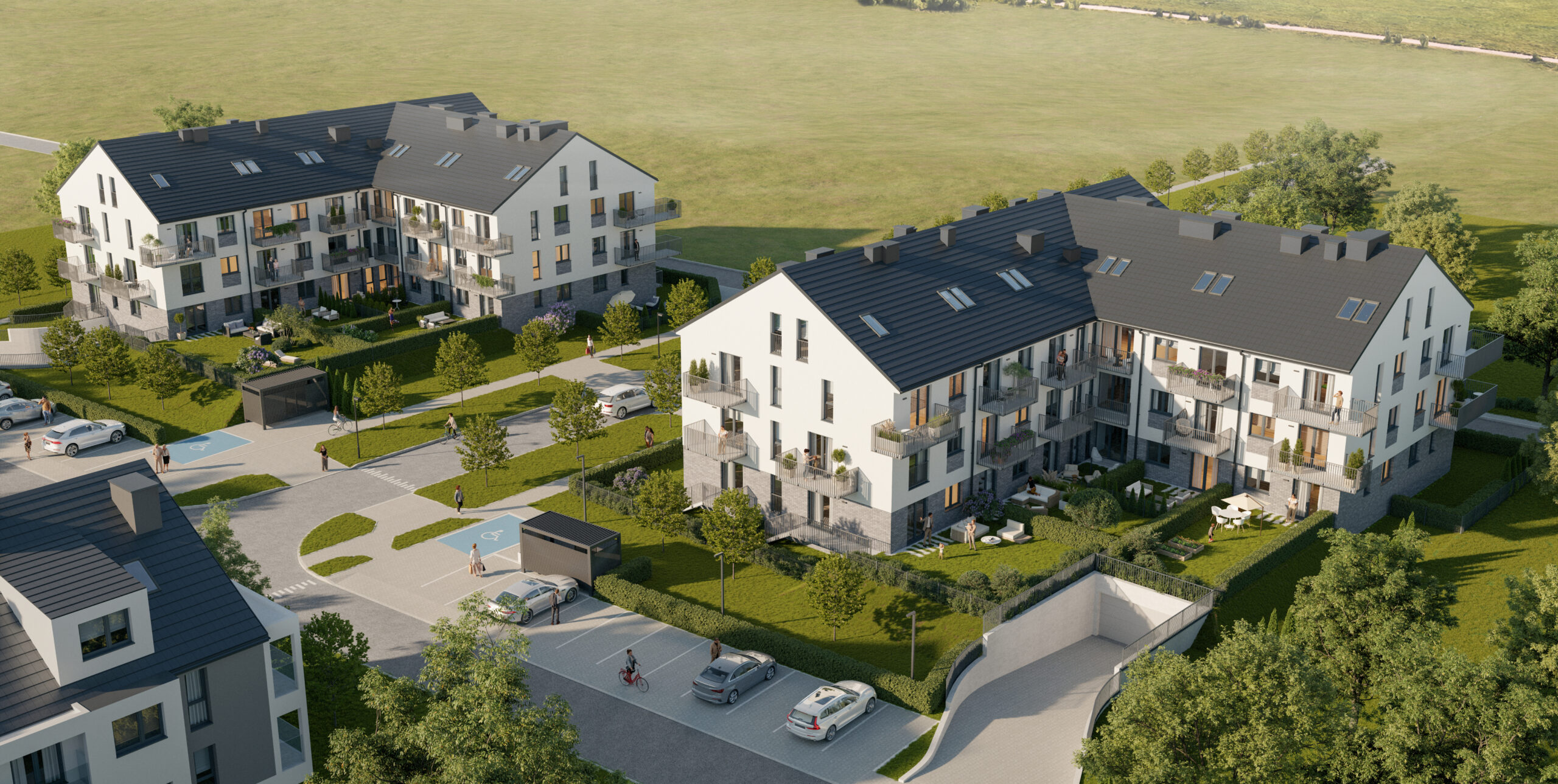 Our multifamily residential units consist of comfortable and mainly compact one-, two-, and three-room flats, ranging from 32 to 62 m2. The flats on the ground floor have gardens while those on the upper floors have large balconies.
The top floor features flats with very functional mezzanines, which significantly increase their total area (up to 86 m2) and their convenience. Each floor can be accessed from the underground garage by a passenger lift. For all residential units in each building there are 32 parking spaces in the underground garage as well as 12 ground parking spaces in front of the building. There are also a dozen storage units located on the residential floors of each building. The total price means that every flat in the project meets the conditions of the 2% mortgage loan.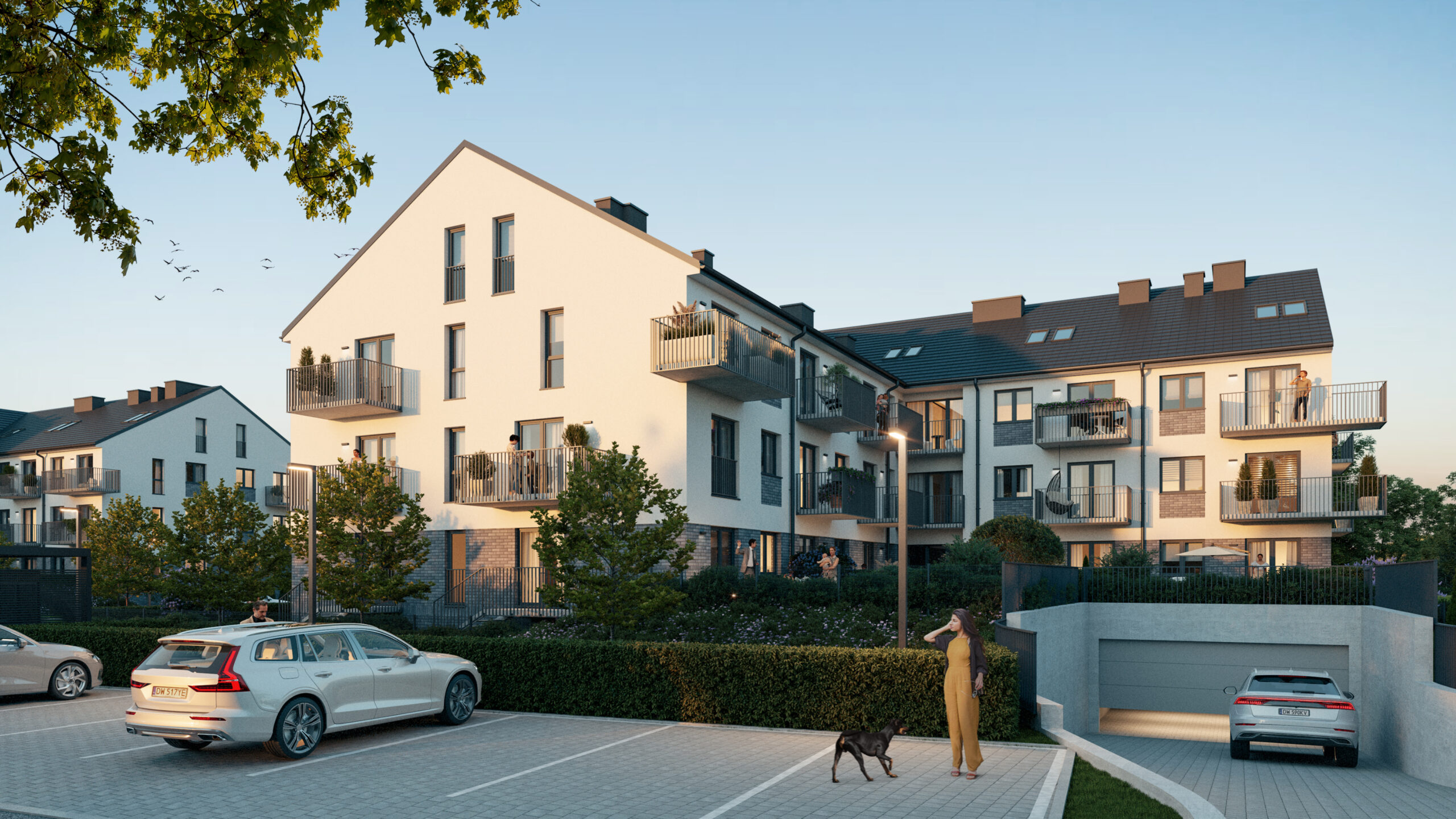 A recreational area, called Klin Wojszycki, is scheduled to be developed by the Wrocław authorities within 350 meters of the neighbourhood. A full range of retail outlets, schools and shops are located within easy walking distance of the estate.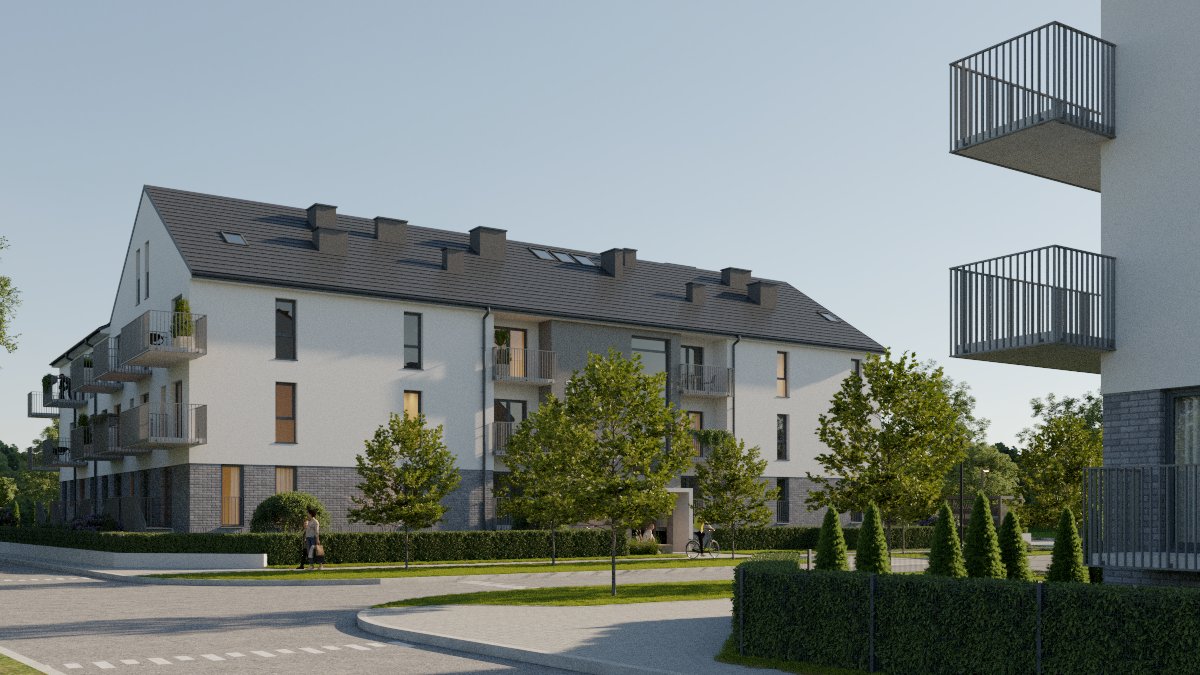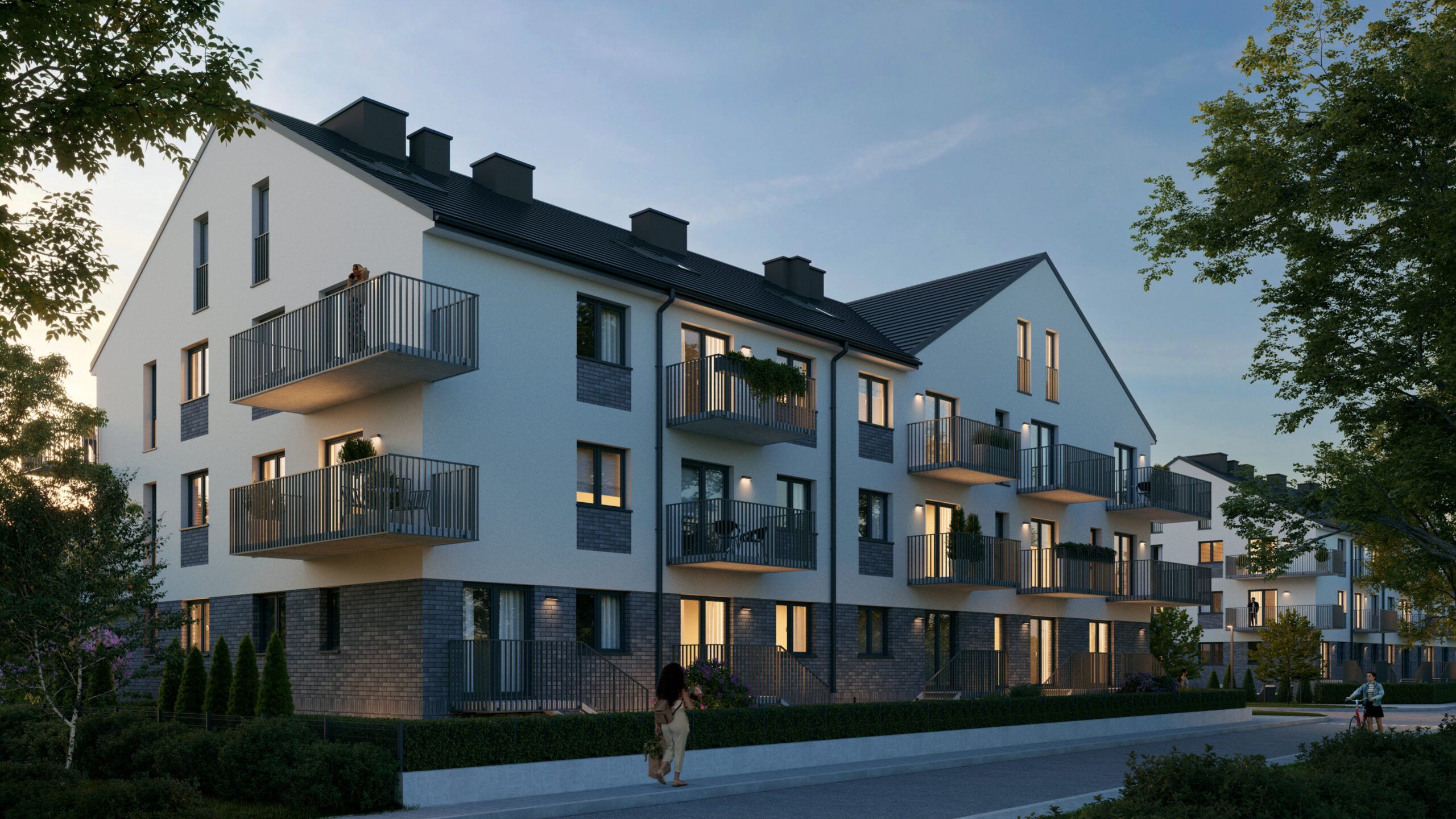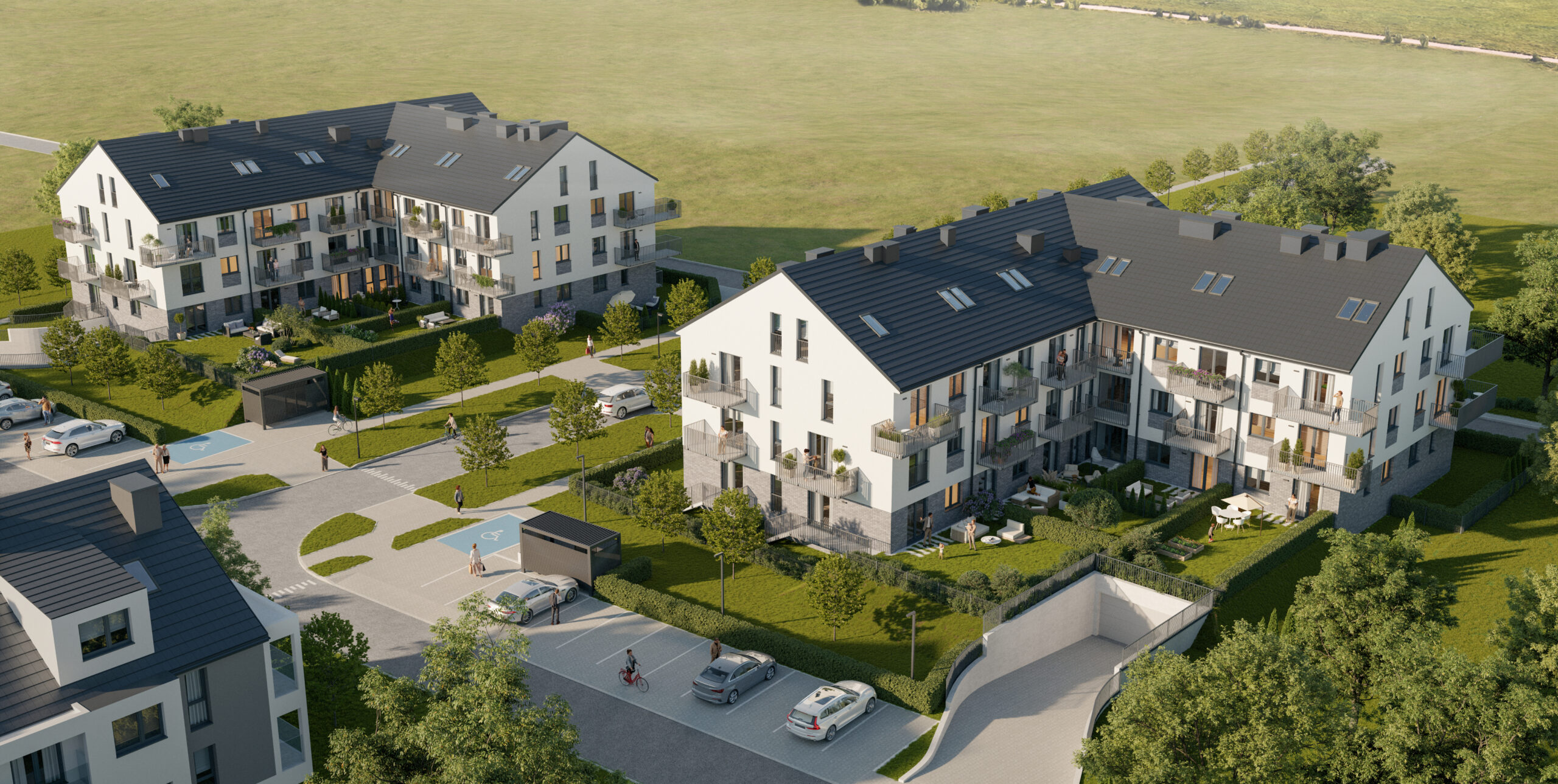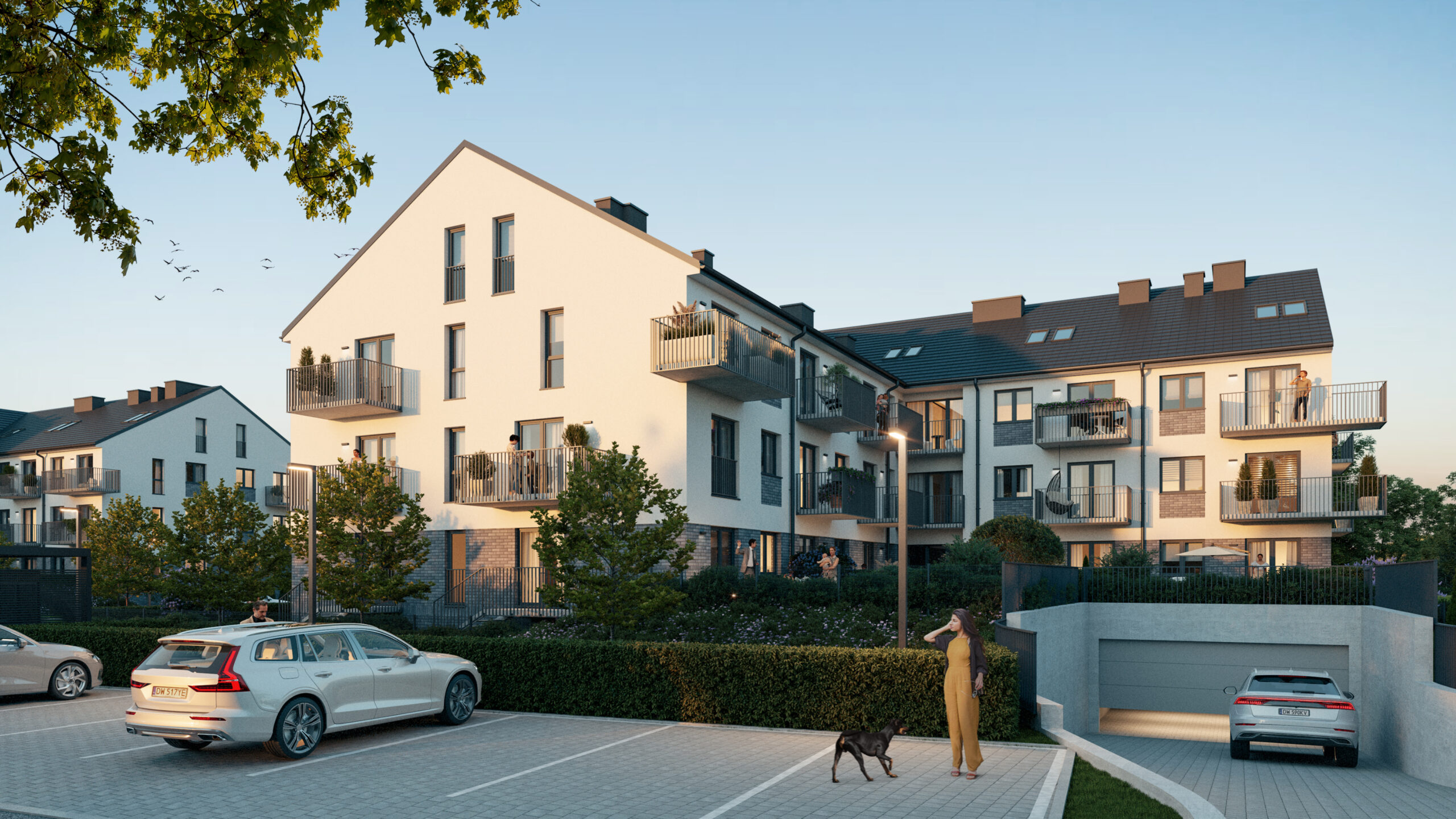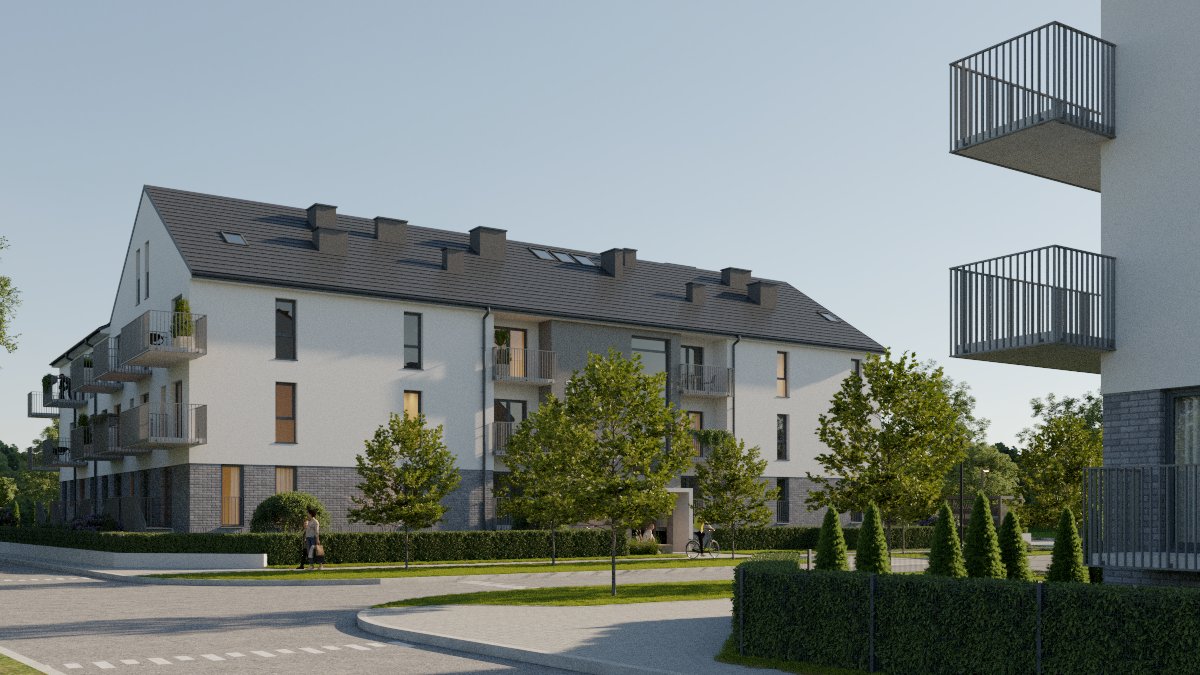 The finishing and arrangement of the flats is the
responsibility of the buyers. Common areas are to be fully finished
to a durable and friendly standard for future users.
The Park Wojszyce estate is located in the south of Wrocław, in the Krzyki district. In the vicinity there are only new multi-family and single-family housing.
Green Wedge of Wrocław
350 m
SP nr 34, kindergarten
800 m
University Teaching Hospital
2 km
Gaj Shopping Center
2.3 km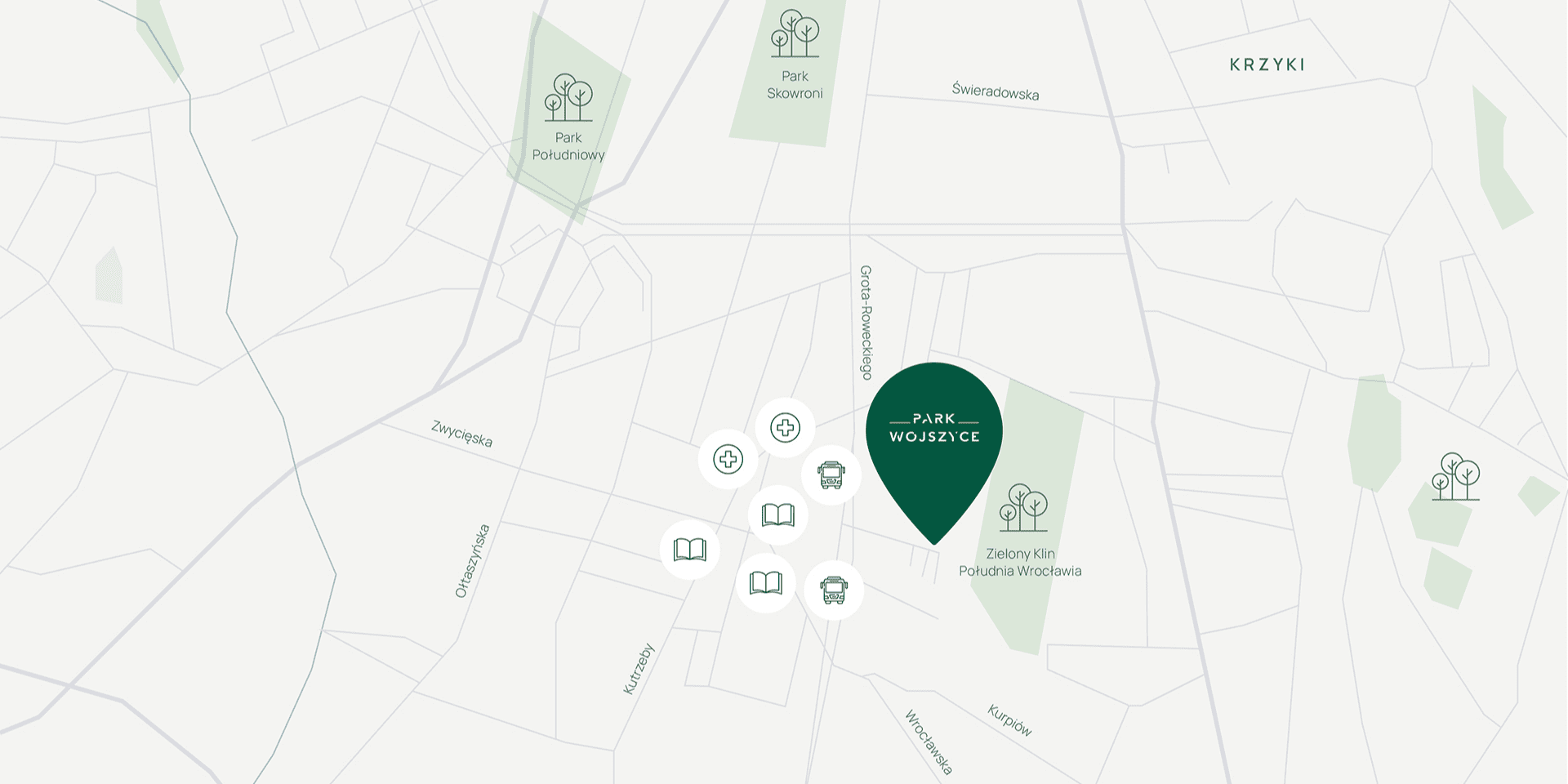 About the investor
The investor in the estate is Park Wojszyce 4 Sp. z o.o., a special purpose vehicle established for the purpose of this investment. The company is part of a group that are developing the entire Park Wojszyce estate.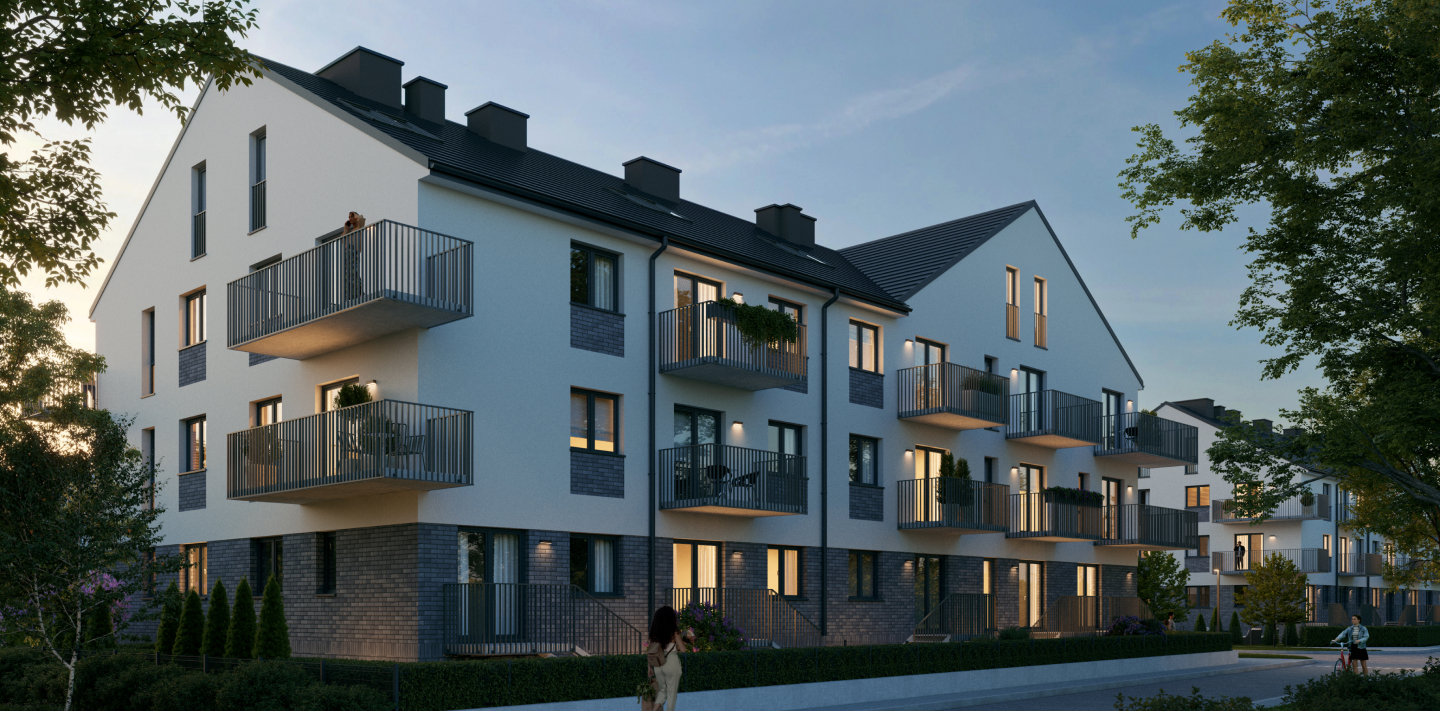 Sales office:
23a Skarbowców Street
51-411 Wrocław
Building B2; Unit 021